The 49th Session of the ESCAP/WMO Typhoon Committee (TC) was held from 21 to 24 February 2017 at PACIFICO Yokohama in Yokohama, Japan. Around 100 people attended, including representatives of National Meteorological and Hydrological Services (NMHSs) and governmental Disaster Risk Reduction organizations from 13 Members, and relevant international organizations and research institutes.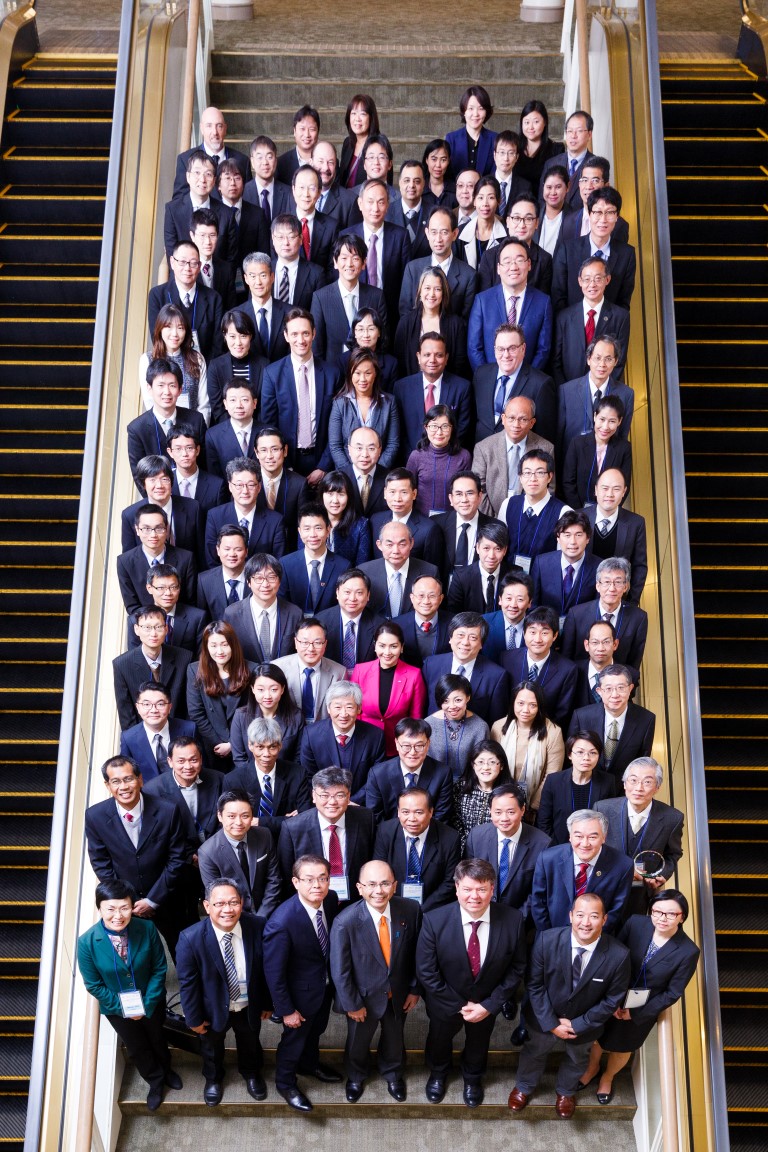 On behalf of the host government, Yukinori Nemoto (Parliamentary Vice-Minister of Japan's Ministry of Land, Infrastructure, Transport and Tourism (MLIT)) provided welcome remarks, expressing his commitment to Japan's ongoing placement of high priority on risk reduction for typhoon-related disasters in the Western North Pacific Region. His declaration of the Session's opening was followed by an address from Professor Petteri Taalas (Secretary-General of the World Meteorological Organization (WMO)). Representatives of relevant organizations such as the Economic and Social Commission for Asia and the Pacific (ESCAP) and the Japan International Cooperation Agency (JICA) also made addresses during the opening ceremony.
The Typhoon Committee presented "Dr. Roman L. Kintanar Award for Typhoon-Related Disaster Mitigation 2016" to the Meteorological Satellite Center (MSC) of the Japan Meteorological Agency (JMA) and the Han River Flood Control Office of the Republic of Korea. The MSC was chosen in recognition of its long-standing commitment to Members based on observation and telecommunication using its meteorological satellites and technical support capacity.
On the first day, 15 technical presentations focusing on new typhoon forecast/warning technologies were made by relevant Members and organizations. Presentations reviewing issues/challenges facing the TC were also made on this day to support discussions subsequent days regarding the Typhoon Committee Strategic Plan for 2017 – 2020.
From the second day to the end of the Session, attendees discussed various TC activities, the new Strategic Plan, cross-cutting projects and Working Group activities. On the final day the Session approved the new Strategic Plan, which identifies two targets in line with the Sendai Framework for Disaster Risk Reduction, five Key Results Areas (KRAs) including impact-based forecasting and risk-based warnings, and priorities to be addressed in TC activities.
On a technical tour conducted just after the end of the Session, attendees paid a visit to the MLIT's Tsurumi River Basin Center and JMA's Yokohama Local Meteorological Office (LMO) to see how local meteorological and hydrological offices work with municipalities to mitigate natural disaster risk in Japan. At the Yokohama LMO, the group were given a demonstration of how impact-based forecasting and risk-based warnings are implemented in Japan.