The National Oceanic and Atmospheric Administration (NOAA) Assistant Administrator for Weather Services and Director of the National Weather Service (NWS) Dr. Louis W. Uccellini led a delegation on a visit to the Japan Meteorological Agency (JMA) on 2 November 2017.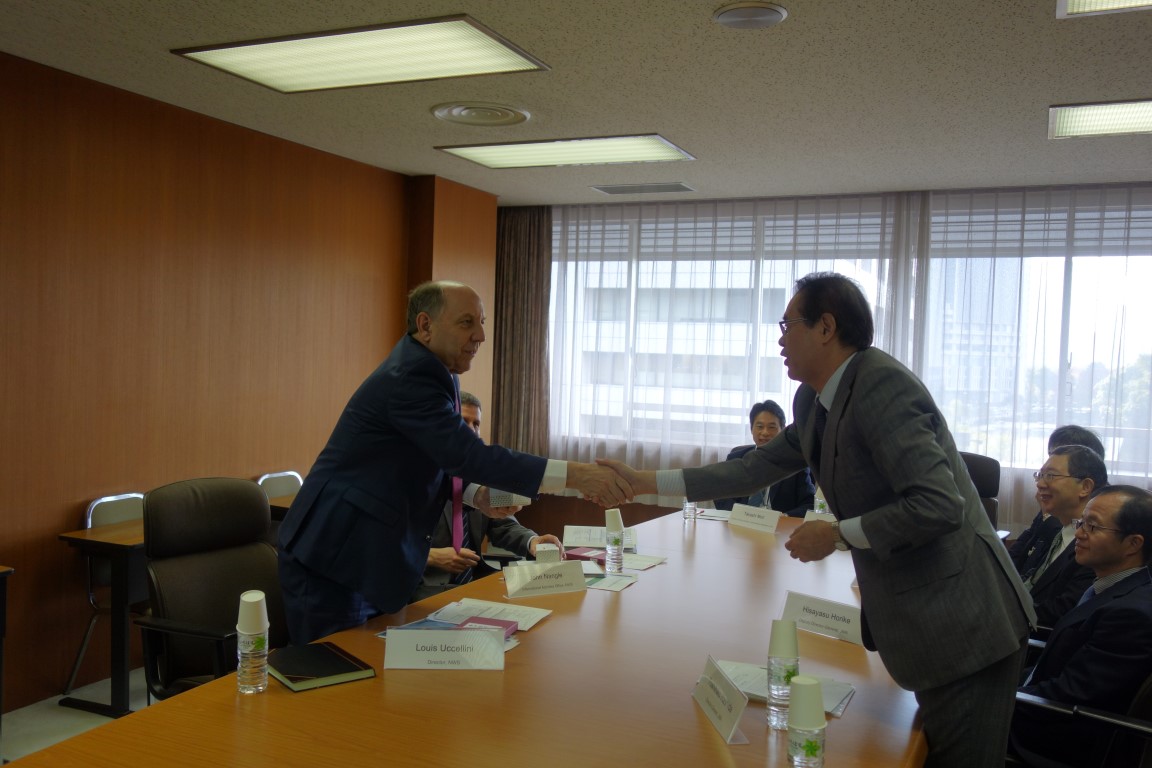 JMA and NOAA/NWS have maintained collaborative relations for years in technical fields such as numerical weather prediction, tropical cyclone analysis and meteorological satellite services, as well as in various World Meteorological Organization (WMO) activities.
The delegation held discussions with JMA Director-General Dr. Toshihiko Hashida and other JMA board members. Both sides expressed appreciation for their long-standing technical partnership and exchanged views on emerging challenges including impact-based decision support services.
The visitors were given a tour of JMA's operational centers for monitoring, forecasting and warning services relating to meteorological, oceanographic, climatological, seismological and volcanic activity.
Dr. Uccellini gave a presentation titled National Weather Service Progress in Building a Weather Ready Nation, which was attended by capacity audience in JMA's lecture hall. The presentation underlined the importance of efforts to connect forecasters and decision makers.