The Japanese Red Cross Society (JRCS) and the Japan Meteorological Agency (JMA) held a signing ceremony for the Agreement on Cooperation in the Promotion of Knowledge on Disaster Risk Reduction on 5 March 2014 at JMA Headquarters in Tokyo, Japan.
JRCS President Mr. Tadateru Konoe and JMA Director-General Dr. Mitsuhiko Hatori signed the agreement for the purpose of helping to mitigate damage and reduce the number of victims from possible natural hazards that may occur in the future, taking into account the experience of the 2011 Great East Japan Earthquake.
JMA will provide JRCS with up-to-date information and materials to raise public awareness of disaster risk reduction, and JRCS will provide related education at around 13,000 kindergartens, nursery schools, elementary and junior/senior high schools, and schools for children with special needs nationwide through its Junior Red Cross activities. These efforts will be promoted not only at head office level but also among the field offices of JRCS and JMA.
Based on this cooperation between JRCS and JMA, the promotion of knowledge on disaster risk reduction is expected to enable Japanese people to utilize weather information more effectively and to better take action depending on their circumstances. JRCS and JMA will also share experience gained through this initiative with relevant departments internationally.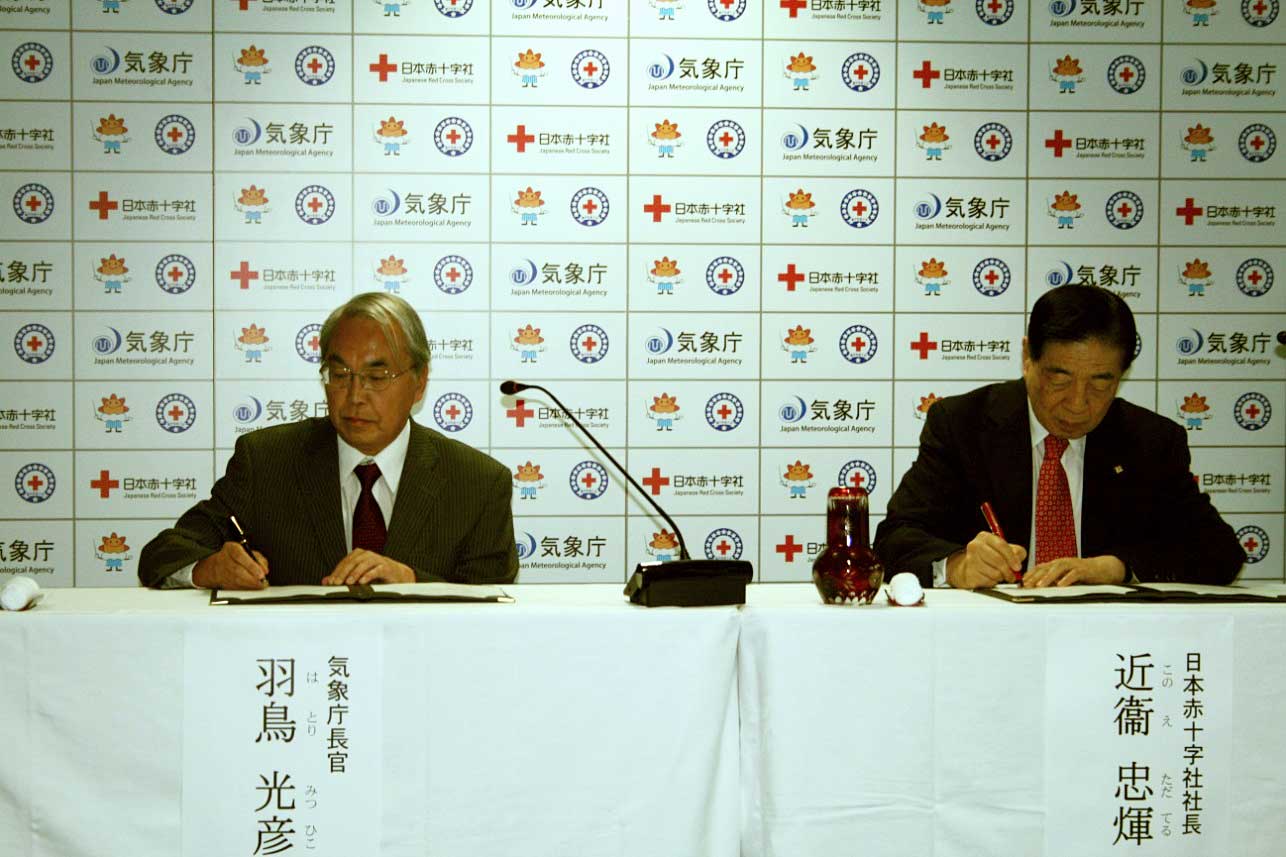 | | |
| --- | --- |
| | Dr. Hatori and Mr. Konoe after the signing |
| Dr. Hatori and Mr. Konoe after the signing | |
| | Joint press briefing on the agreement |