Lowering criteria for heavy rain warnings or advisories in the earthquake affected area
JMA issues a heavy rain warning or advisory for municipalities at the risk of sediment-related disasters and inundation caused by heavy rains. As heavy rain seeping underground increases risk of sediment-related disasters such as debris flow and slope failure, the criteria for issue of the warning and advisory are based not only on the amount of rainfall but also on "soil water index", an indicator of the amount of water in soil to represent the risk of sediment-related disasters.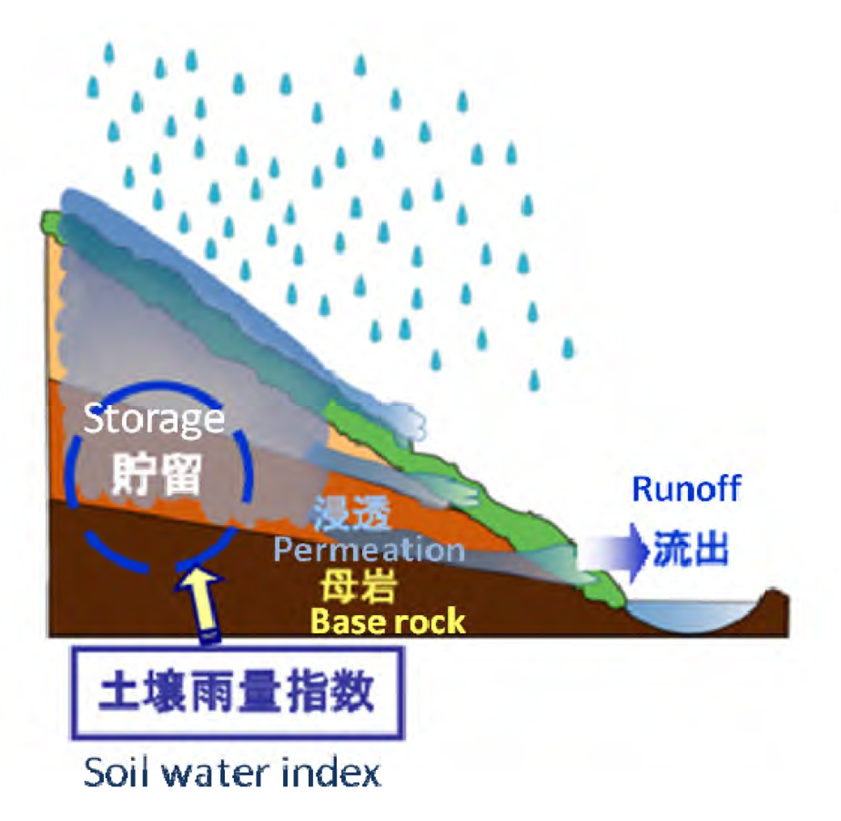 In the earthquake affected area, the risk of sediment disaster is higher than usual because the soil in these areas has been shaken and loosen. Considering possible damages to soils by the 2011 Great East Japan Earthquake on 11th March 2011 as well as the subsequent large earthquakes which occurred in Nagano and Shizuoka prefecture on 12th and 15th March in 2011 respectively, JMA has been tentatively operating by lowering the criteria of soil water indexes for its heavy rain warning/advisory for all municipalities (colored in yellow in the below figure) where 5 + or greater of JMA seismic intensities were observed in those earthquakes.