JMA's Air Traffic Meteorology Center (ATMetC), established in Oct. 2005, supports the Air Traffic Management Center (ATMC) of the Japan Civil Aviation Bureau (JCAB). JCAB's ATMC service is designed to ensure the smooth and flexible use of airspace and promote its efficient use in order to contribute to the systematization of flight routes in the Fukuoka Flight Information Region. Significant weather events affect the air traffic network, so ATMetC provides the timely meteorological information needed by ATMC controllers and related parties. ATMetC staff support ATMC's operations by working together in the same operation room, thereby contributing to the safe and smooth operation of aviation traffic in Japan.
The ATMetC Tokyo Metropolitan Area Team at Tokyo International Airport provides detailed forecasts of weather conditions in airspace and airports in the Tokyo metropolitan area.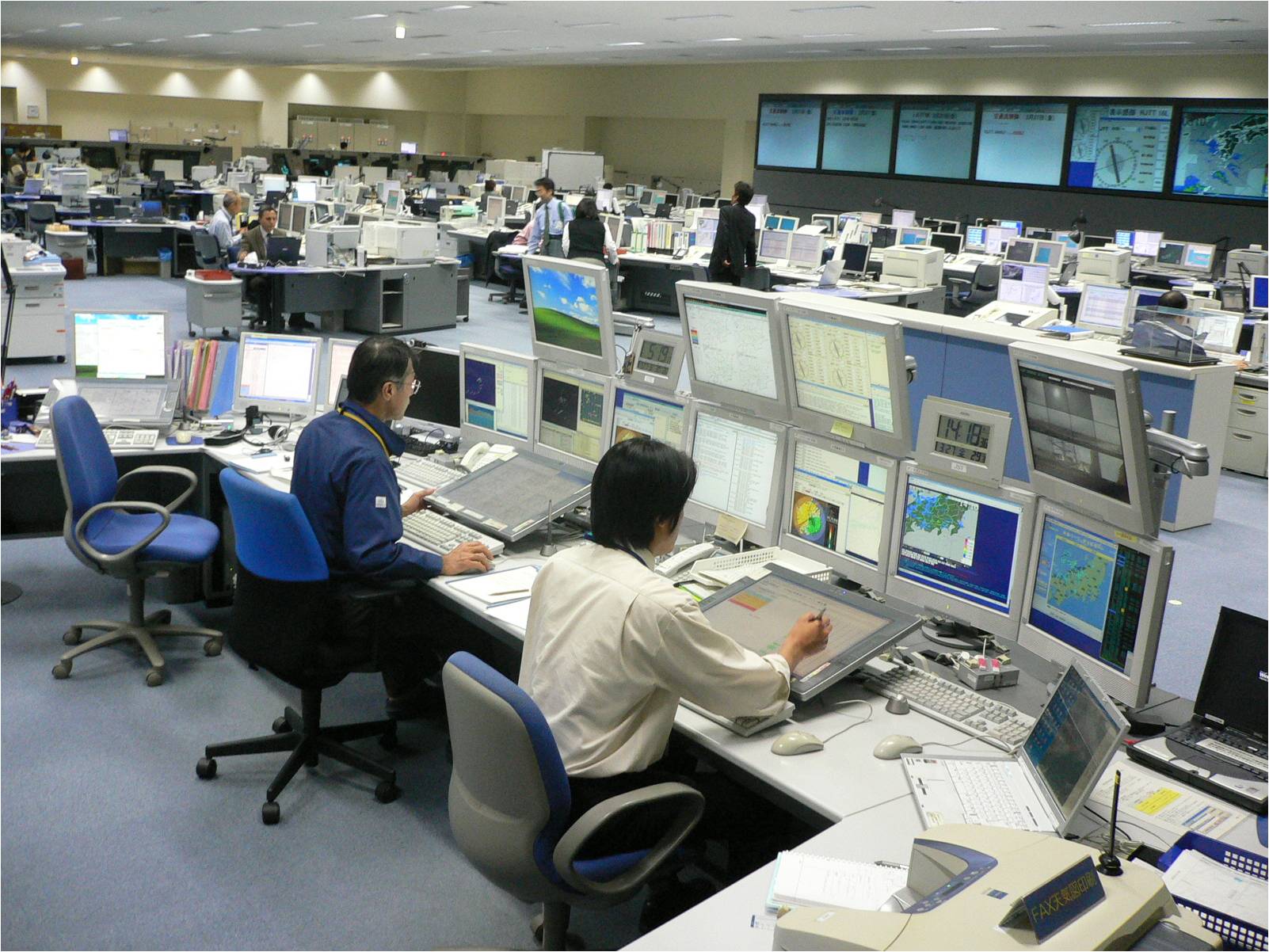 Air Traffic Meteorology Center (Fukuoka)
At the ATMC, ATMetC staff work together with ATMC staff in a single operations room.