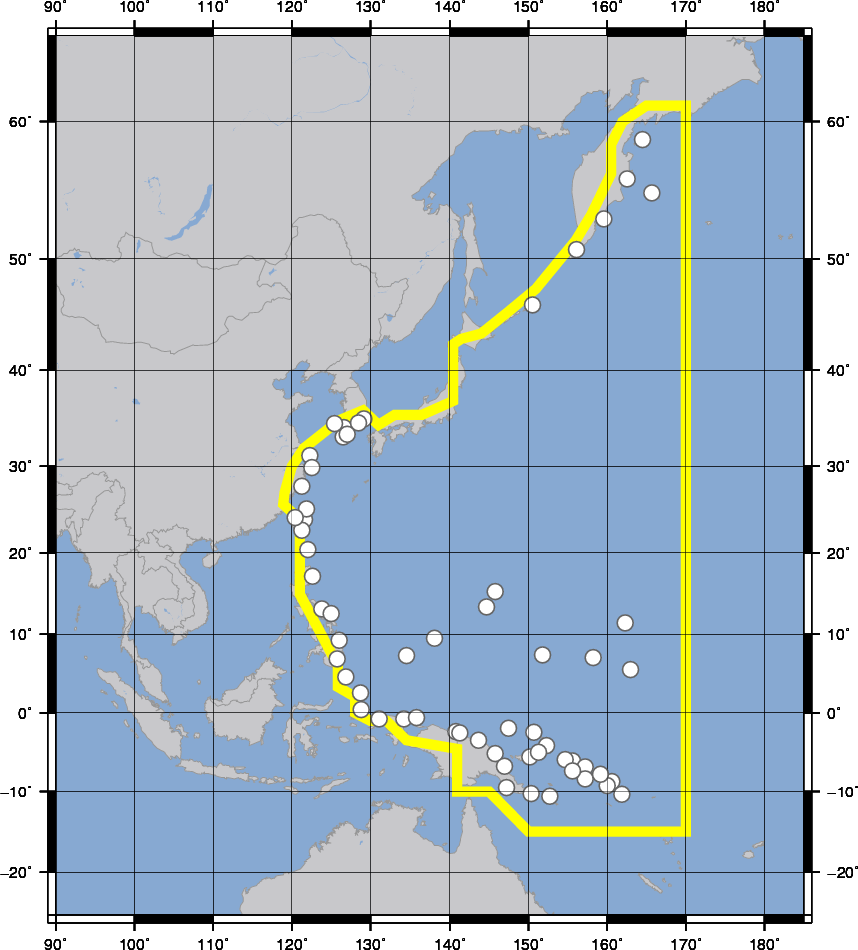 | | |
| --- | --- |
| circle: | Locations for which tsunami arrival times and heights are forecasted. |
| yellow area: | NWPTA is issued when an earthquale with magnitude of 6.5 or larger occurs in this area. |
Tsunamis move across oceans without regard for national borders, often causing serious damage over extensive coastal areas. As a contribution to international endeavors for tsunami disaster prevention and mitigation under the framework of the Pacific Tsunami Warning System, JMA established the Northwest Pacific Tsunami Advisory Center (NWPTAC) in 2005 to provide countries in the Northwest Pacific region with detailed forecast information on tsunamis in the area.
NWPTAC monitors and analyses seismic data from overseas and domestic observation networks for rapid earthquake detection, and issues Northwest Pacific Tsunami Advisories (NWPTAs) when a large earthquake with tsunami-generating potential occurs in the region. An advisory contains estimated tsunami arrival times/heights and related observations. It is used in recipient countries to help trigger emergency response operations, and also serves as reference material for the issuance of national tsunami warnings.
In response to the Indian Ocean Tsunami disaster of 2004, JMA started providing Tsunami Watch Information (TWI) to countries in the Indian Ocean on an interim basis in 2005. JMA ceased the provision of TWI on 31st March, 2013, after Indian Ocean countries started providing their own fully operational tsunami advisories.